Car Hire at London Heathrow Airport (LHR)
---
Address:
804-834 Bath Road
Heathrow Airport
Hounslow
TW5 9UH
Business Hours:
Mo. – Fr. 06:00 – 00:30
Sa. 06:00 – 00:30
Su. 06:00 – 00:30
Bank Holidays 06:00 – 00:30
---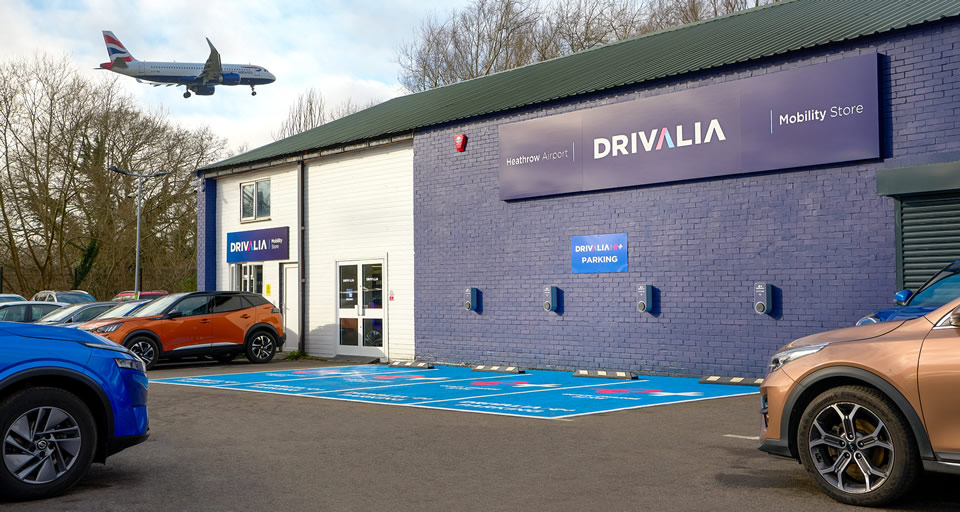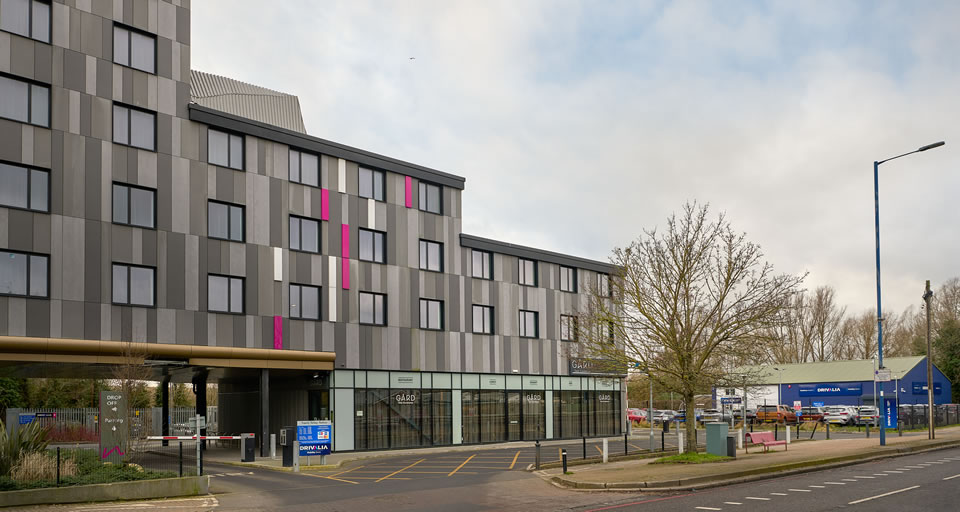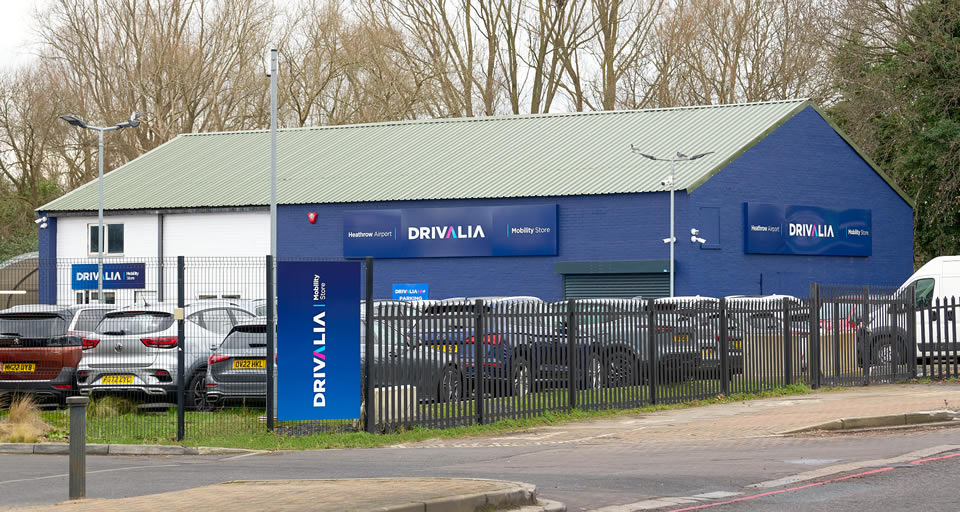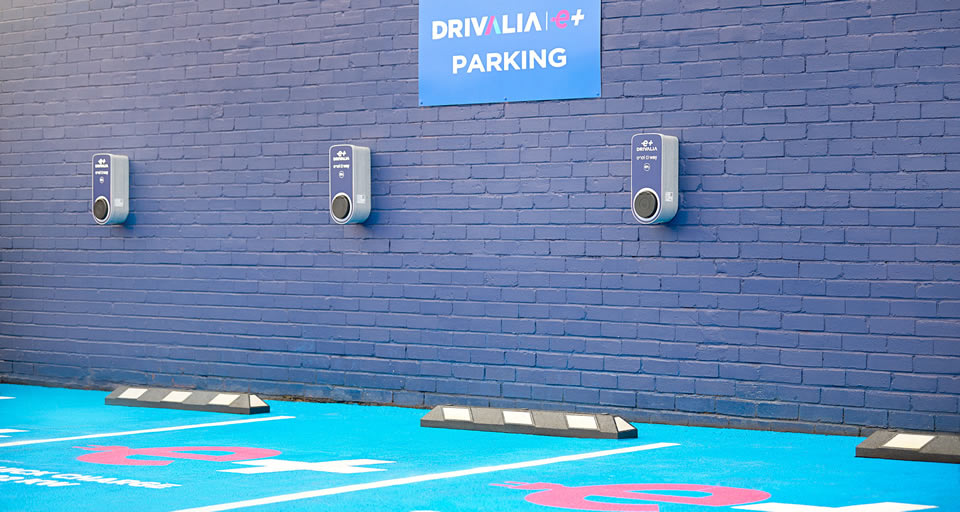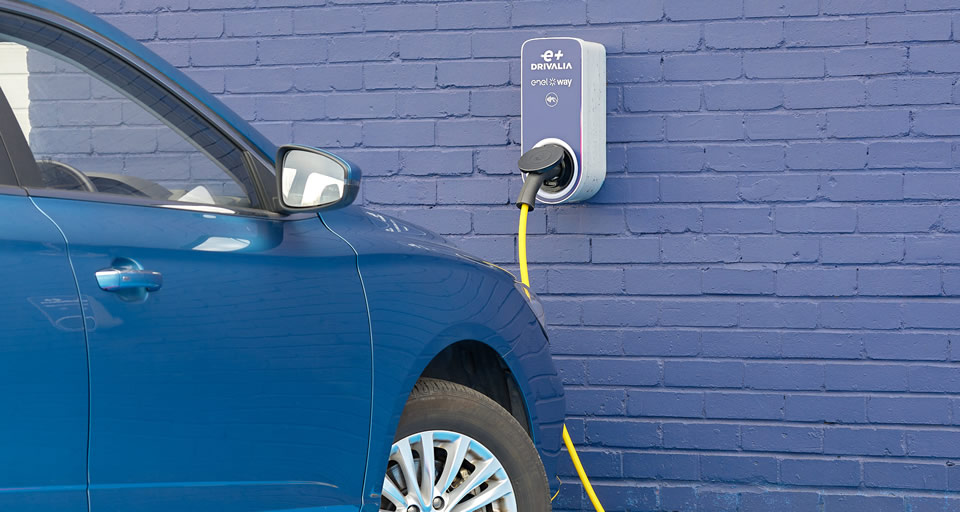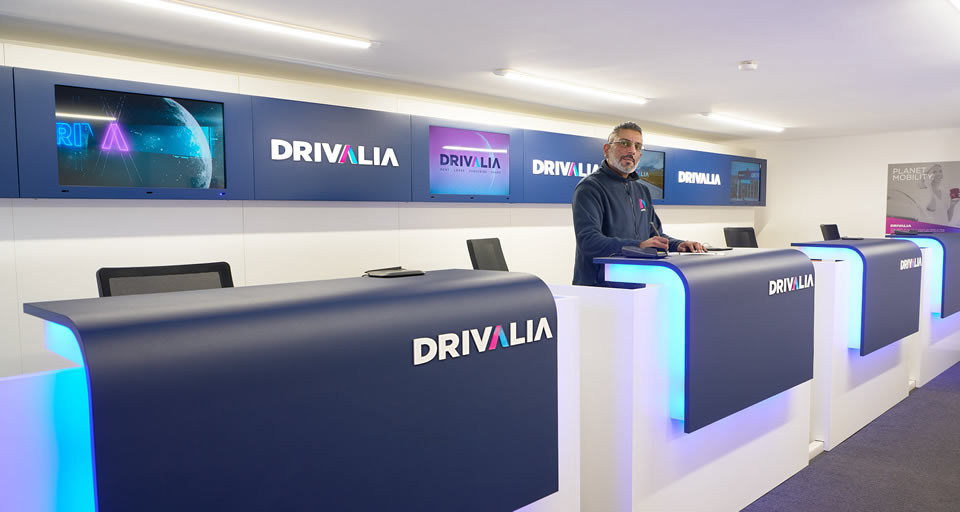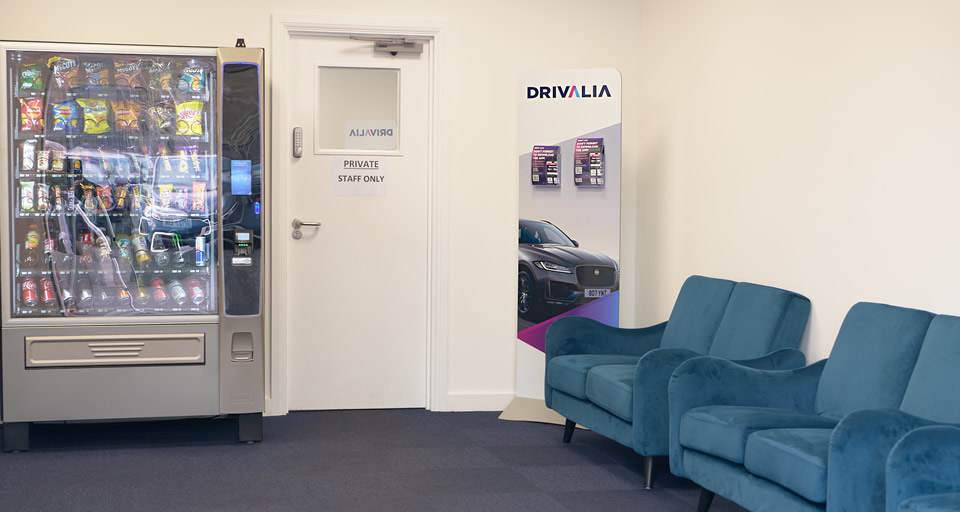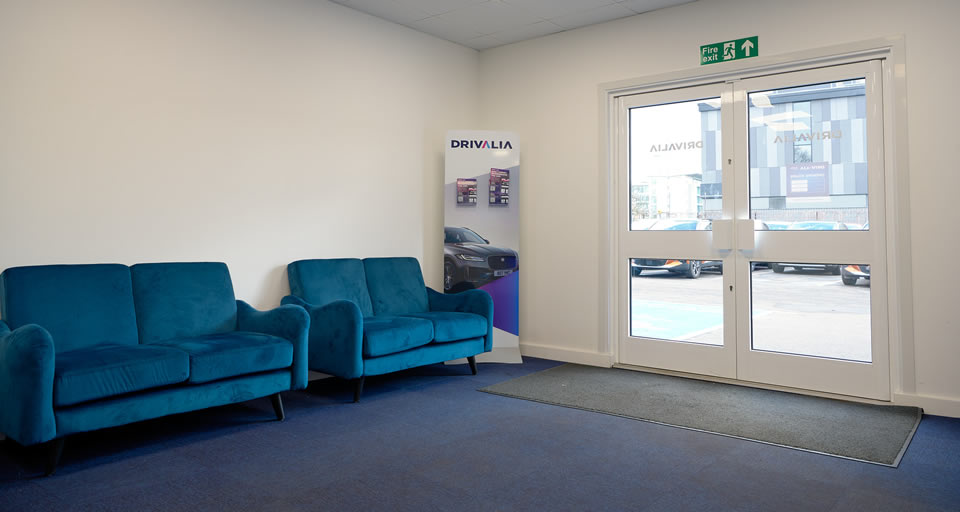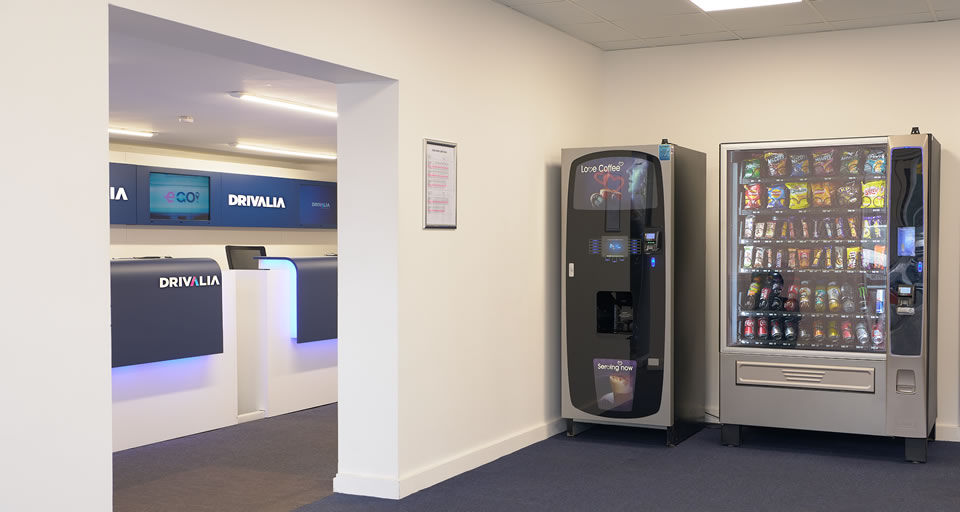 Welcome to Drivalia Heathrow airport car hire. We have some of the best cars at low prices, whether you need a small car for economy or something larger for comfort, we have the right vehicle for you including electric cars.
Our online booking process is quick and easy. Simply, select your dates, and location to see the full range of rental vehicles we have on offer at our LHR airport office.
We offer a pick-up and drop-off service to make things even easier for you, and our team is always on hand to answer any questions you might have. We are located just 5 minutes away from Heathrow Airport, making us the perfect option for those flying into the arrivals hall at the airport.
We are one of the few car hire companies at Heathrow that offer both low prices and great service, making us ideal for holiday travel or people on business who require a good car at low rates.
If you are a new customer then check our direct prices on our website. If you have rented with us before then welcome back! You can log in to your account and rent a car, extend your vehicle rental or get in touch with our customer service team, direct from your account.
How to find Drivalia Car Hire from Heathrow Airport
---
Arriving from Air:
The transfer from the airport to Drivalia is operated by National Express – Hotel Hoppa. (see below directions for each terminal pick-up point).
CLICK HERE TO VIEW HOPPA BUS SERVICE INFORMATION
Please note: No bus services from Terminal 4, either use the free airport shuttle service to T5 and catch the bus or use a taxi service.
Heathrow Terminal 2 – H2C and H2D Bus. Departs every 15 and 45 minutes past every hour 0414 to 2215 (bus stops 9 and 10 – bus number H2D).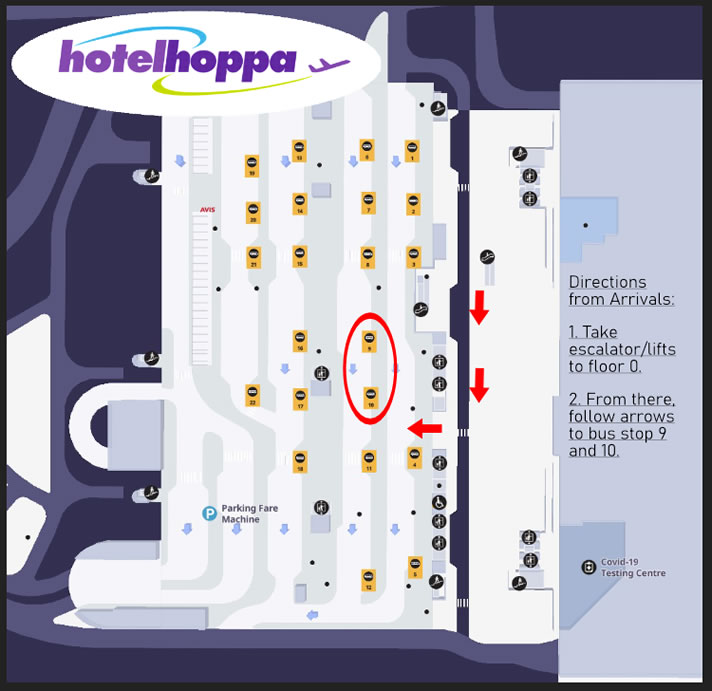 Heathrow Terminal 3 – H2C Bus Departs every 19 and 50 minutes past every hour 0519 to 2219 (bus stops 12 and 13 – bus number H2D).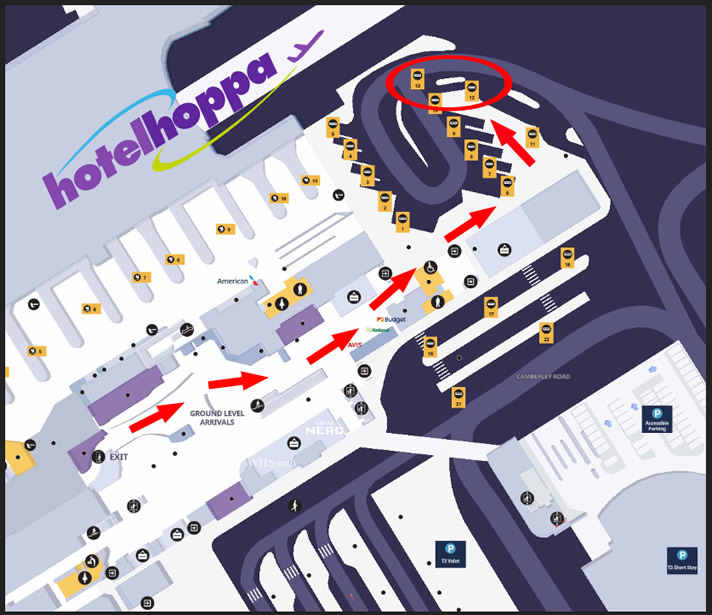 Heathrow Terminal 5 – H5C and H5E Bus. Departs every 15 and 45 minutes past every hour 0448 to 2215 (bus stops 17 and 18 – bus number H5C and H5E).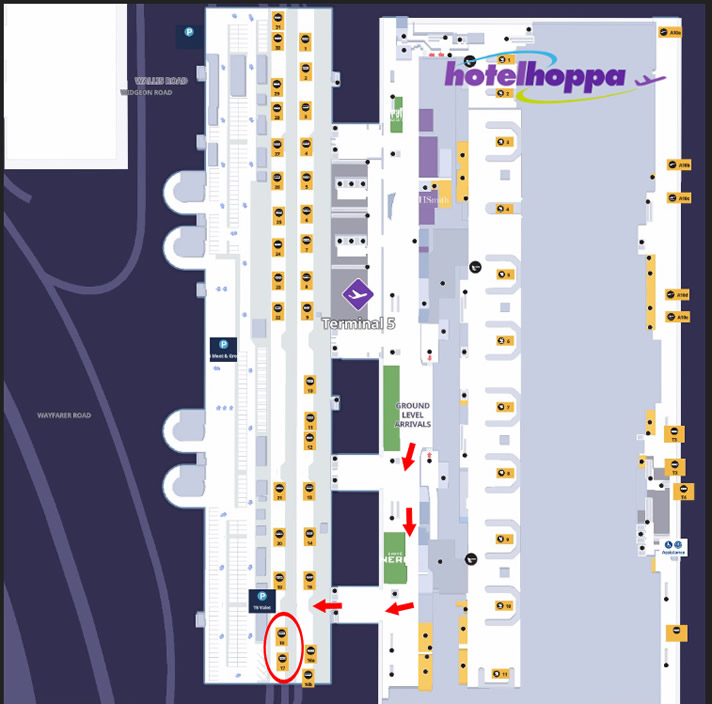 Non-Airport Collection: Please collect from our office located at 804-834 Bath Road, Heathrow Airport, Hounslow TW5 9UH.
Drivalia also has car hire branches located at other London airports such as Stansted Airport, London Gatwick Airport and Central London contactless car rental.
---
Arriving on train:
For a fast connection via rail service to London every 15 mins, boarding Heathrow Express is a cheap, fast and convenient way of travelling to and from the airport to central London.
---
Arriving on bus:
Multiple bus services operate to and from the airport and connect to the National rail network. Transport for London operates a cash-free service where you would need to purchase an Oyster card, use contactless payment, or prepaid ticket for your bus journey.
---
Dropping off your car:
Postcode for satellite navigation TW5 9UH. Pull into the car park and head to the reception. If you are arriving out of hours please call us on the number at the top of this page.
---
FAQs: Drivalia at Heathrow Airport
Question: How do I get from Heathrow Airport to your local branch?
We offer a free complimentary shuttle bus service for our customers. This includes taking you back to the airport after your car rental has finished. Please call the branch when you arrive to arrange pick-up.
Question: Is your branch close to Heathrow Airport?
Yes – We are less than 2 miles away from LHR making us one of the closest off-site car rental branches serving Terminals 2, 3, 4, and 5. We are able to offer cheap rates for customers without compromising on the quality of service.
Question: Do you have a fast check-in system at this branch?
The summer months can be busy that's why we have recently installed a self-service kiosk. You can beat the ques with our automated check-in service where you simply enter your details, scan your docs, and finally, select a suitable insurance package.
Question: Can I pick up at Heathrow and drop off at your Gatwick branch?
Yes, proving more popular is our one-way car hire service which is available at most of our car hire locations. With this, you could hire a car from Heathrow and drop off at one of our other existing United Kingdom branches such as Gatwick.
With high local taxi prices for airport transfers, one-way car hire often works out cheaper – there is a small charge for this service which is reflected on your quote searches and clearly indicated on the screen.
Question: I might need to drop of my rental car at a time that is out of your branch office hours, is this possible?
If your flight departure times do not match up with our office opening hours (we are not open 24 hours) then please call Freephone 08000 75 80 75 for further information.
Question: How do I get to Heathrow Airport by car?
Driving to and around Heathrow Airport by car is a relatively straightforward process. The airport is well-signposted from all routes, making it easy to find.
Local traffic may access Heathrow from two main roads, the A30 or A3113, but during peak traffic times, it is advisable to allow extra time for travel.
The most effective and efficient way to get to Heathrow is through the M4 motorway, which provides the most direct route to the airport.
Terminals 1 and 3 are easily reached from junction 4 of the M4 or via the A4, while Terminal 4 can be accessed from either junction 3 of the M4 or junction 14 of the M25. From the North, drivers should join the M25 and head westbound until junction 15.
Those coming from the West can join either the M4 or M3 heading towards London and Heathrow, and then join the M25. Meanwhile, drivers coming from the South can take either the M23 or M20 heading for London and Heathrow, and then join the M25. Finally, those coming from the East can join the M25 from either the A13 or M11 heading southbound towards Dartford.
Visitors are advised to check travel updates before setting off, as roadworks and closures may cause delays. Excellent park and ride facilities are available, and cheaper parking options are available outside the airport.
---
For T2, T3 and T5 Car Rental – Book Direct with Drivalia!
Book online on the Drivalia website for our best car hire deals and lowest prices on all UK car rentals including Heathrow Airport (Terminals T2, T3 and T5).
We have a full range of rental vehicles including eco-friendly electric cars across all our rental car locations and our helpful staff at the branch can advise on any extras or upgrades that can make your car hire experience even better – we are one of the leading top car rental companies offering a great price for all types of car hire at Heathrow.