Discover a greener way to hit the road with Drivalia! As the world takes giant strides towards reducing its carbon footprint, we're proud to be at the forefront of this transformative journey.
Whether you're a seasoned EV enthusiast or a newcomer keen to embrace eco-friendly travel, our extensive range of electric vehicles guarantees a thrilling, emissions-free driving adventure.
Among our EV offerings, you'll find the pioneer of electric vehicles – the Tesla Model 3. Setting the bar high with exceptional performance and cutting-edge technology, the Tesla Model 3 is now ready for rental at designated UK branches!
---
Why Hire an Electric Car?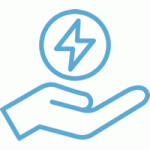 Cost Efficiency: Say goodbye to gas stations and sky-high fuel costs! EVs are much more energy-efficient than traditional petrol/diesel vehicles, ensuring your rental is budget friendly. Even on a short-term rental basis, the cost of electricity to charge the EV is typically much lower. By renting an EV for a trip or short duration, you can still experience immediate fuel savings.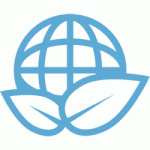 Eco-conscious Exploration: When you rent an EV, you're not just embarking on a journey; you're part of the driving force for environmental change. Experience the thrill of emission-free travel, where your journey is not just about the adventure, but also about preserving our planet. Every mile you drive in an electric vehicle sends a message about your commitment to a cleaner, greener future.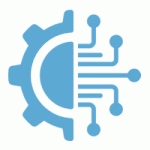 Tech Innovation: EVs aren't just cars, they're cutting-edge tech marvels on wheels! Experience the latest in intuitive touchscreen technology and autonomous driving features, placing you at the forefront of automotive innovation. Embrace the future with state-of-the-art connectivity and safety systems that redefine the capabilities of a Drivalia EV rental vehicle.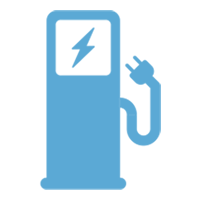 Range & Charge Convenience: Our modern fleet of EV rental cars boast impressive ranges, giving you the freedom to explore far and wide on a single charge. Plus, with a growing network of charging stations, you'll never be far from a power source. Whether you're at home, work, or on the road, bid farewell to the inconveniences of traditional refuelling.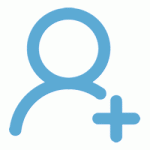 Join the Electric Revolution: EVs are the future of driving. Rent one today and get a taste of what driving tomorrow feels like! Jump into the world of electric mobility and help make a greener, brighter future. With every turn of the wheel, you're steering towards a world less dependent on fossil fuels. Your electric adventure starts with Drivalia now!
---
Find a Charge Point Near You
Offering a comprehensive UK-wide map of EV charging points, Zapmap simplifies the process of locating and plotting routes to the nearest EV charging station for drivers. With user-friendly search and filtering capabilities, Zapmap is your reliable companion, providing the assurance you need while out and about in your EV.

When searching for a charging location, look out for the voltage output level of the charge point as this relates to how fast your Electric Vehicle will charge, the higher the level, the faster the charging experience:
Slow: With speeds below 6kW, slow charging can require 24 hours or more to complete a full charge. Convenient for short trips, but not practical for long journeys.
Fast: Achieving between 7kW to 22kW, fast charging can deliver a partial to complete charge in between 5-8 hours.
Rapid DC Chargers: Delivering between 22kW to 100kW, ideal for longer journeys requiring short stops to top up.
Ultra-Rapid DC chargers: The fastest way to charge an EV, Ultra-Rapid chargers provide power between 100kW and 350kW, allowing you to top up in as little as 20 minutes.
When you arrive at the charge point ensure you are using the correct charging cable before starting your charge session.
---
Plan your Trip with the EV Trip Planner
Uncertain about the EVs range? Worry not! Simply pick the EV you wish to hire, specify your intended travel distance, and choose the charging connection. Our trip planning tool will then guide you to suitable recharge locations along your route.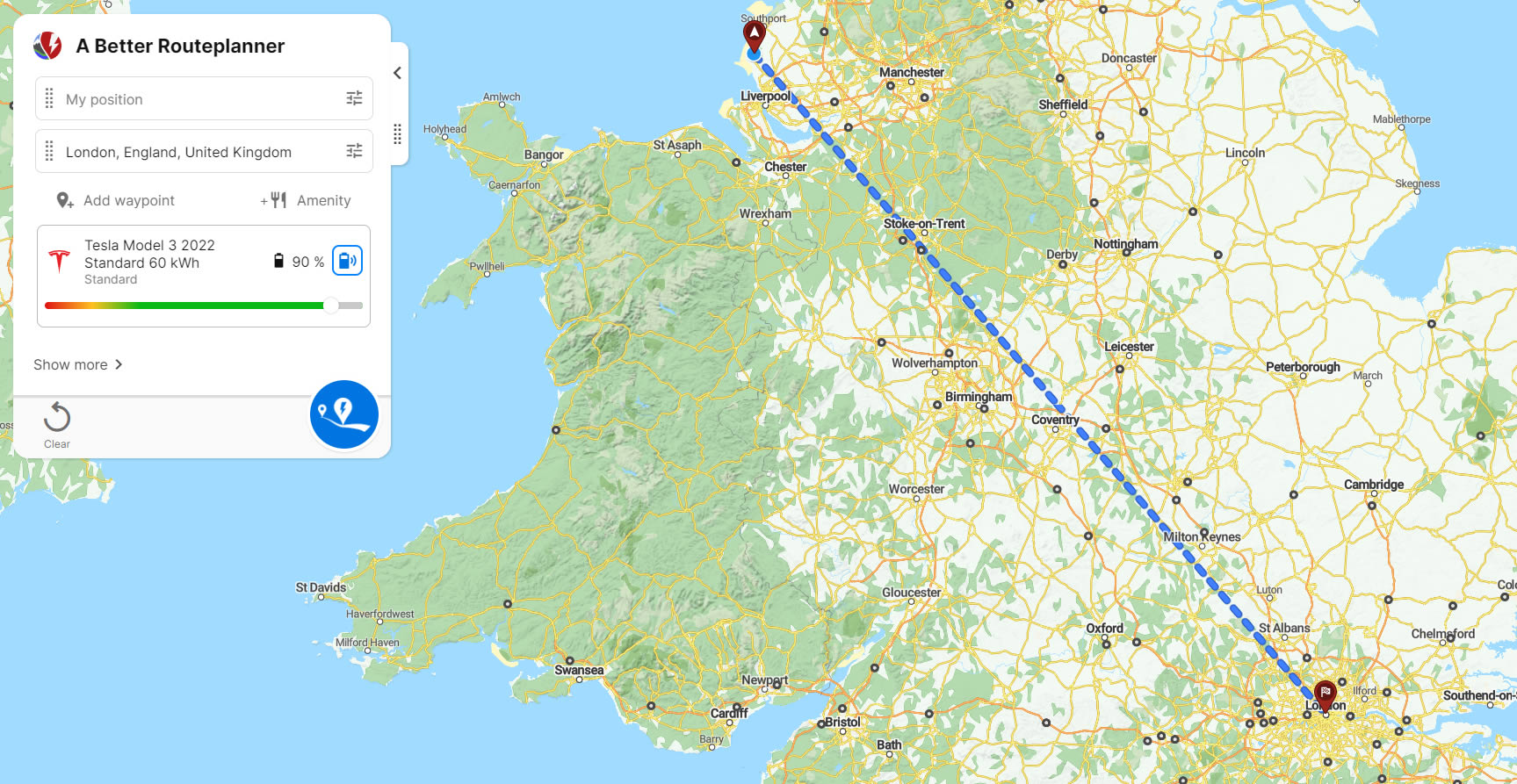 ---
EV Fleet
Explore our extensive collection of electric and hybrid vehicles in the UK. Our current EV fleet includes:
Fiat 500e
Hyundai Ioniq
MG4 Electric
MG5 Electric
Renault Zoe
Tesla Model 3
Vauxhall Corsa-e
To get started on your EV adventure with Drivalia, simply enter your location and dates for your rental. With locations up and down the UK and more being added to the Drivalia network every month, we have the perfect electric car for your needs.